AMC cars that I have owned!
I purchased my first American Motors car in 1964 while in the Army stationed at Ft. Benning, GA. It was a brand new 1964 Rambler American 220 with a flat head 6-cylinder engine, manual transmission (3-on-a-tree), 4 door sedan. It was white with a red vinyl interior and had an AM radio.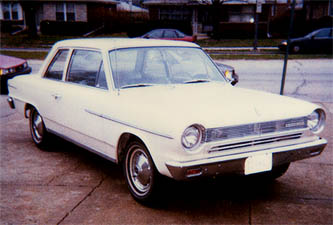 1964 Rambler American
.

The second AMC car was a 1967 Rambler Rebel. This car had the 232 cu. in. overhead valve 6-cylinder engine. It had automatic transmission, power steering, and an AM radio. This car was bright red and had a black vinyl interior. It too was a 4-door sedan. This car was purchased at Fultons Garage, 899 E. Maiden Street, Washington, Pa.....we were living in the Dayton/Springfield Ohio area at the time and saw this car sitting at the dealership while visiting relatives in Washington, PA.

The next AMC was a 1973 Hornet Sportabout(station wagon)that I purchased from Mitchell Motors in Springfield, Ohio. This car was a 4-door wagon, had the 258 cu. in. 6-cylinder engine, automatic, power steering, power brakes, and air-conditioning. It was tan or beige color and had a very pretty cloth and vinyl interior. This was probably the best car I have ever owned! The perfect size, dependable and very well made.

While still living in the Dayton/Springfield, Ohio area I purchased a 1977 Gremlin from DAVE DENIS AMC-JEEP Dealership. 4220 Colonel Glenn Highway, Dayton, Ohio 45431. This car had a 4-cylinder engine (made by Audi), 4 speed maual transmission, and an AM/FM radio. It was metalic brown with a matching cloth/vinyl interior. This car gave real good gasoline mileage. It was my work car since I had to drive over 25 miles one way to get to work.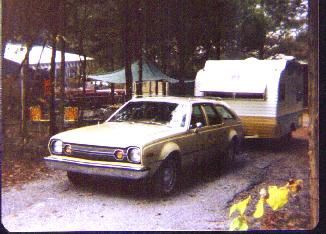 1973 Honet Sportabout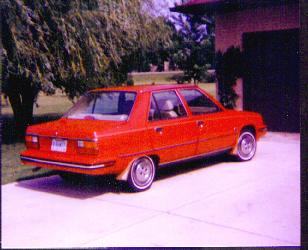 1983 AMC/Renault Alliance
The next AMC was a 1983 AMC/Renault Alliance that we purchased for our daughter. This was a used car we purchased from the AMC dealer in Nashville,TN. It was a 4-door sedan, 4-cylinder, automatic, air-conditioning, and AM/FM radio. It was a pretty red car with a vinyl interior. It was a very comfortable small car to ride in and got really good gasoline mileage.



When our daughter got ready to go off to college we got her a brand new 1986 AMC/Renault Encore. This car had 2-doors and was a Hatch-back model.It had a 4-cylinder engine, 4 speed manual transmission, no air conditioning and an AM/FM radio. Our daughter had this car for about 6 years...of trouble free service.